Ms. Clay's English 11 create special projects based on short stories read in class this semester.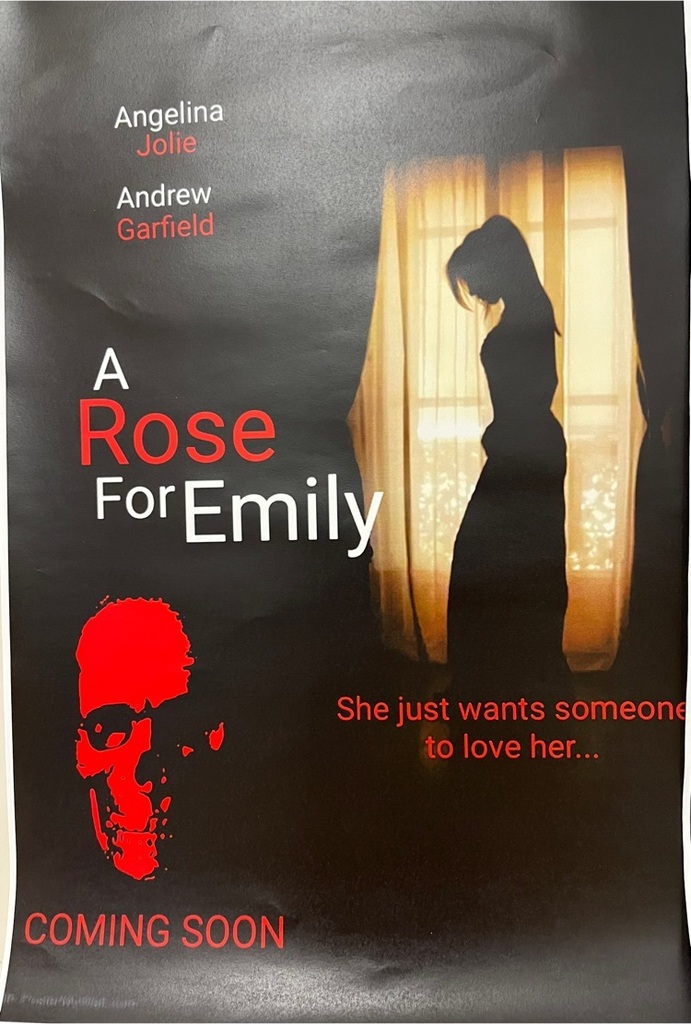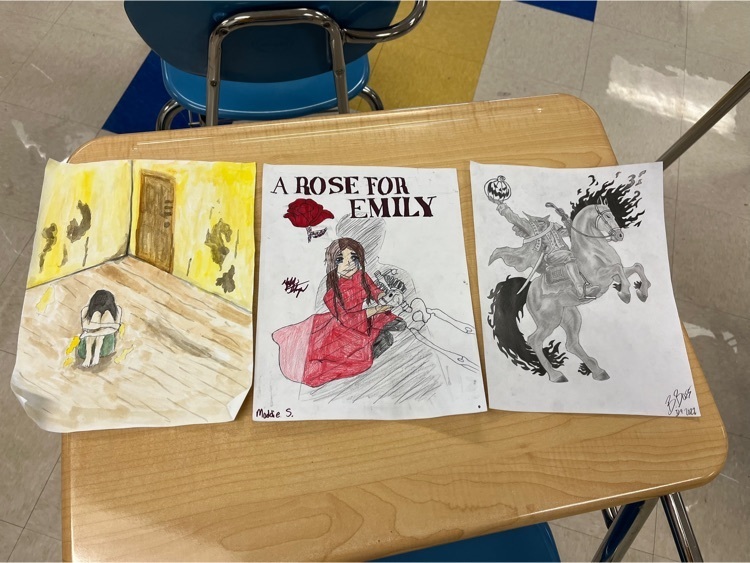 Mrs Fab's classes built cardboard chairs using only cardboard and glue. The school came down to see which ones would hold Mr Barcus. No matter what, he is such a good sport!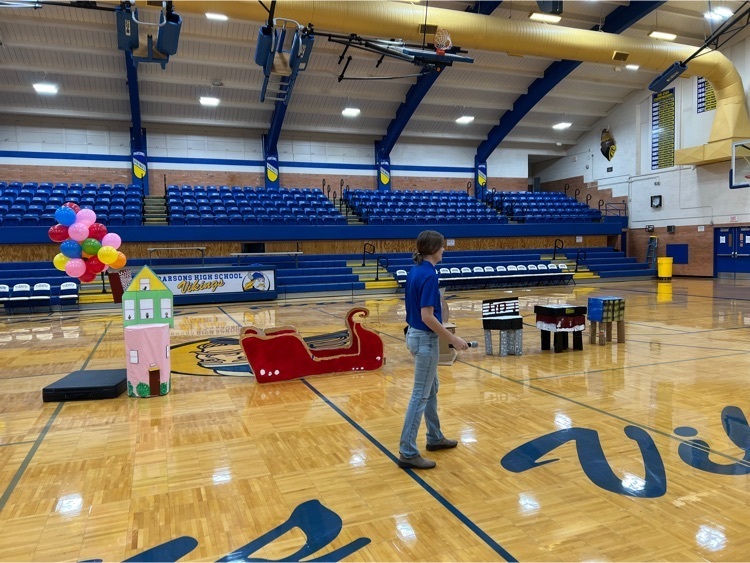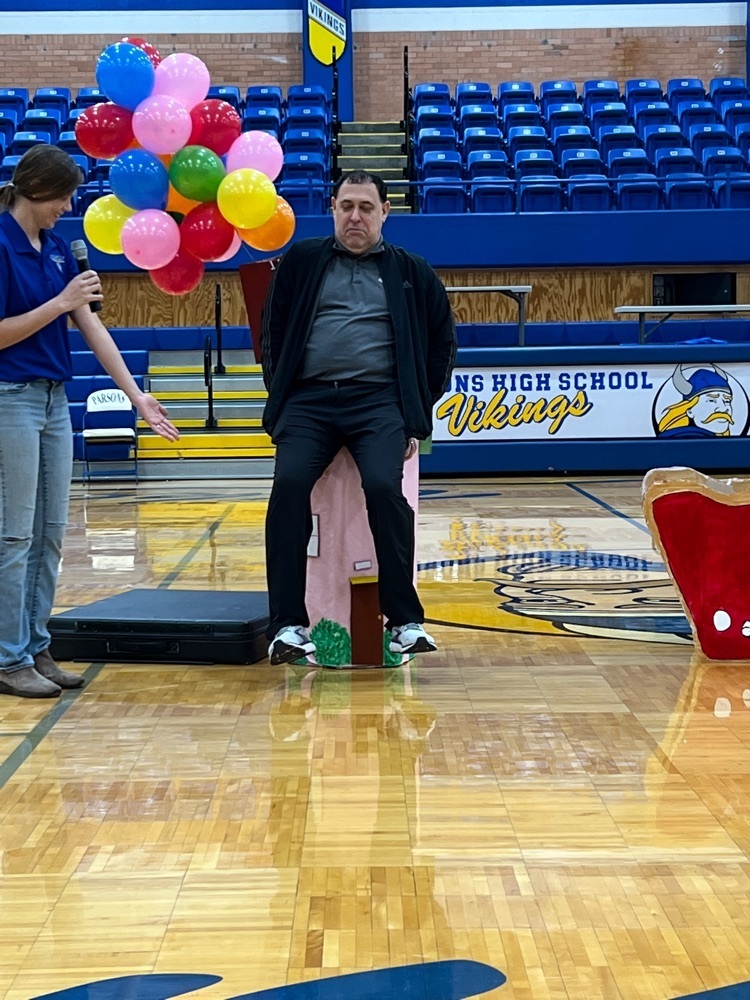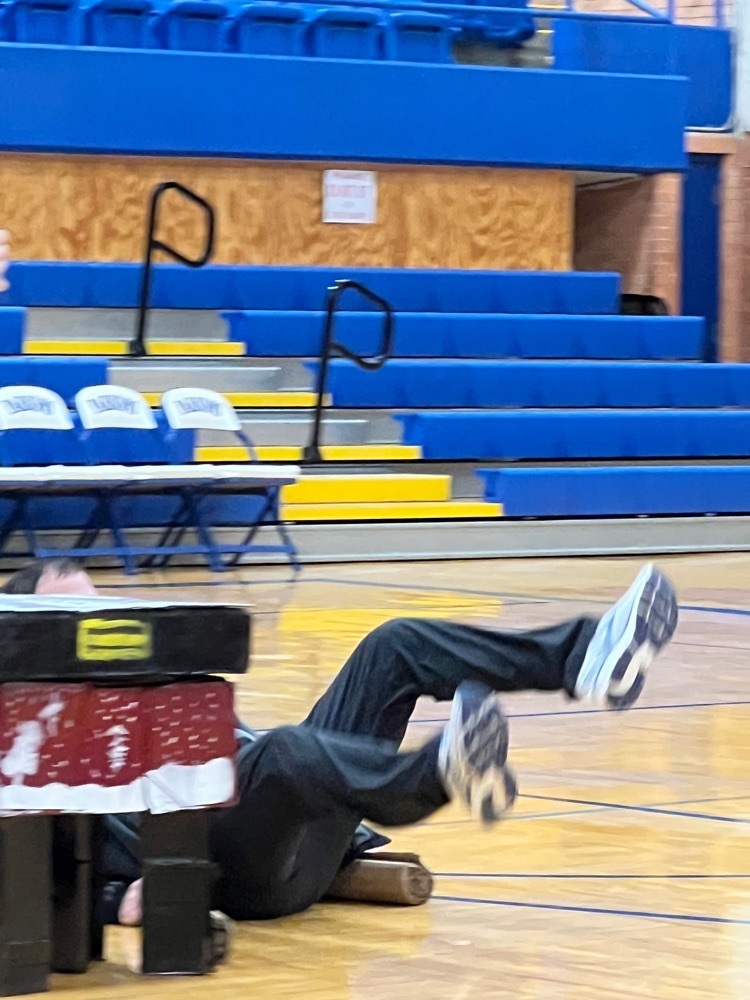 For our door decorating contest, one Viking Time selected a "grinch" theme.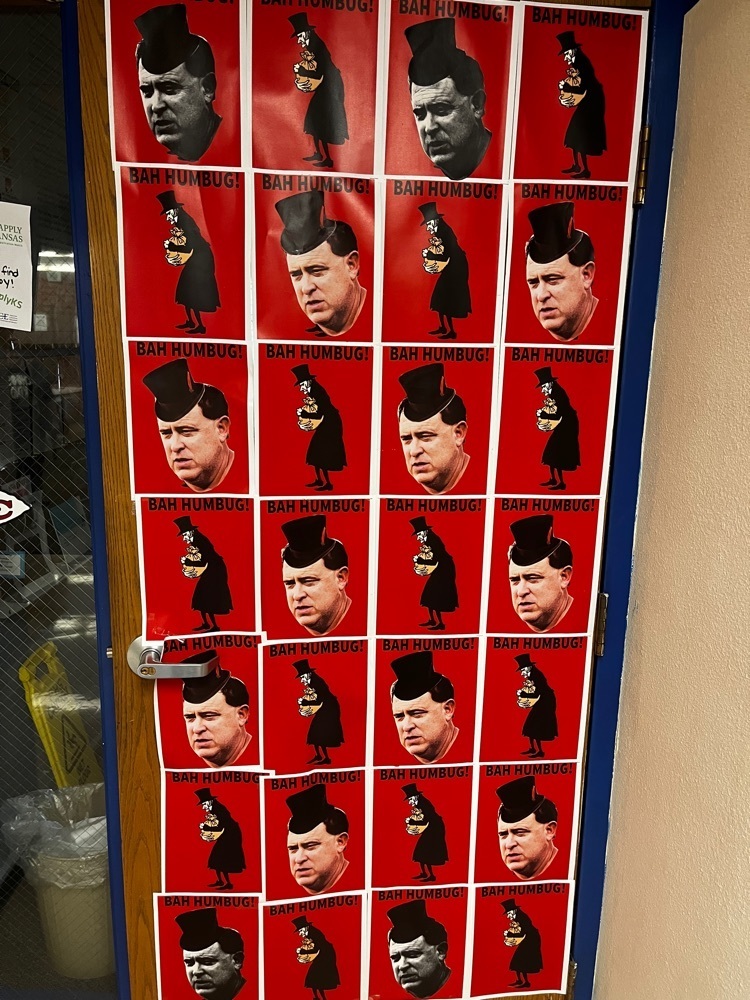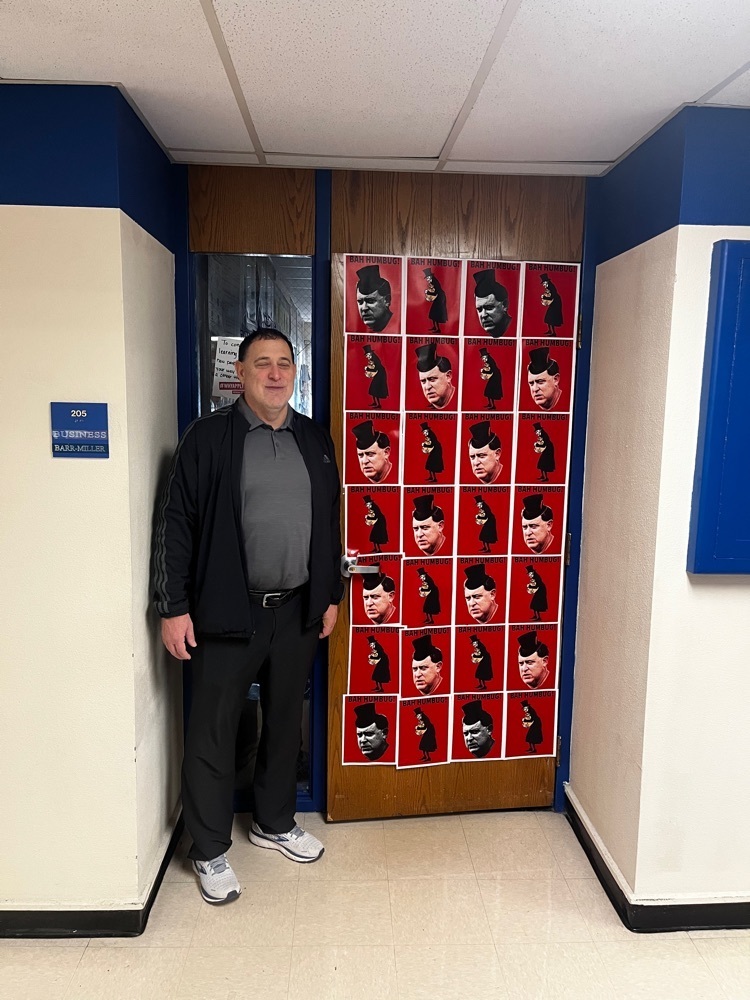 Vikings battle all the way back but miss a shot at the buzzer and fall 64-65. Way to battle back Vikes!! Back in action Saturday. Go Vikes!!
Vikings battling but trail heading into the 4th 39-53. Go Vikes!!
Vikings back in the game trailing 23-36 at half. Go Vikes!!
Parsons down 6-25 after one quarter vs. Circle. Go Vikes!
Lady Vikes go to 3-0 on the season!! They come from behind to beat Circle 49-40. Boys tip in 15 minutes. Go Vikes!
Lady Vikes down 2, 32-34 to start the 4th quarter. Cheerleaders working hard! Go Vikes!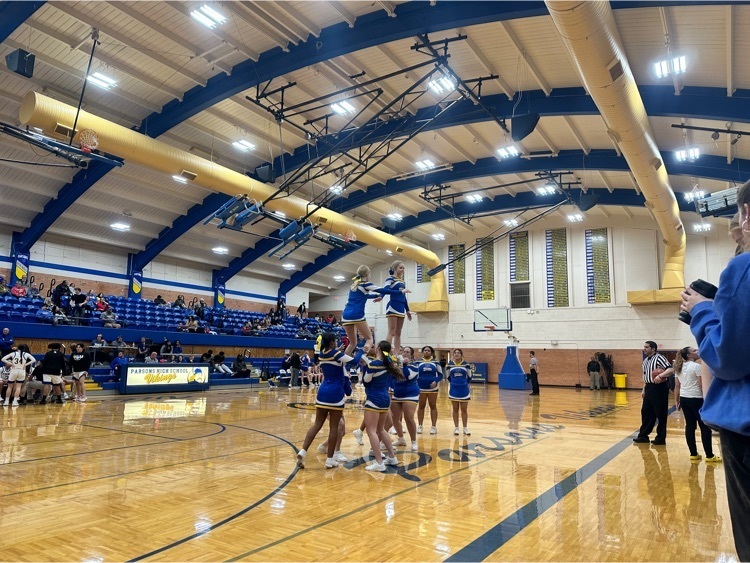 Scholars Bowl in Ottawa!
C Team boys lose a close one to Circle 53-63. C team is done until next week. Go Vikes!!
Lady Vikes trail 24-26 at halftime. Big second half coming up. Go Vikes!!
Lady Vikes lead Circle 13-5 after one quarter!! Go Vikes!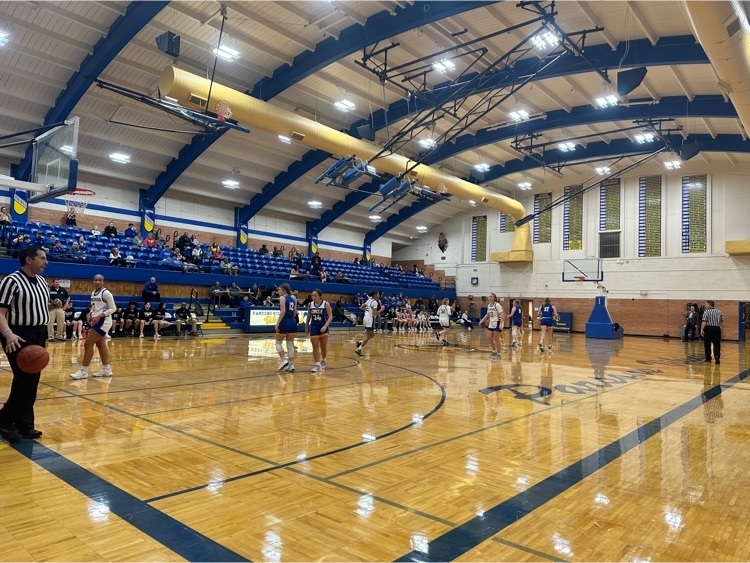 JV girls win, JV boys lose vs. Circle in the early games. Go Vikes!
JV boys trail 5-20 midway through the second quarter. Go Vikes!

Spanish II students competed in groups to put together a puzzle using their new verb tense today.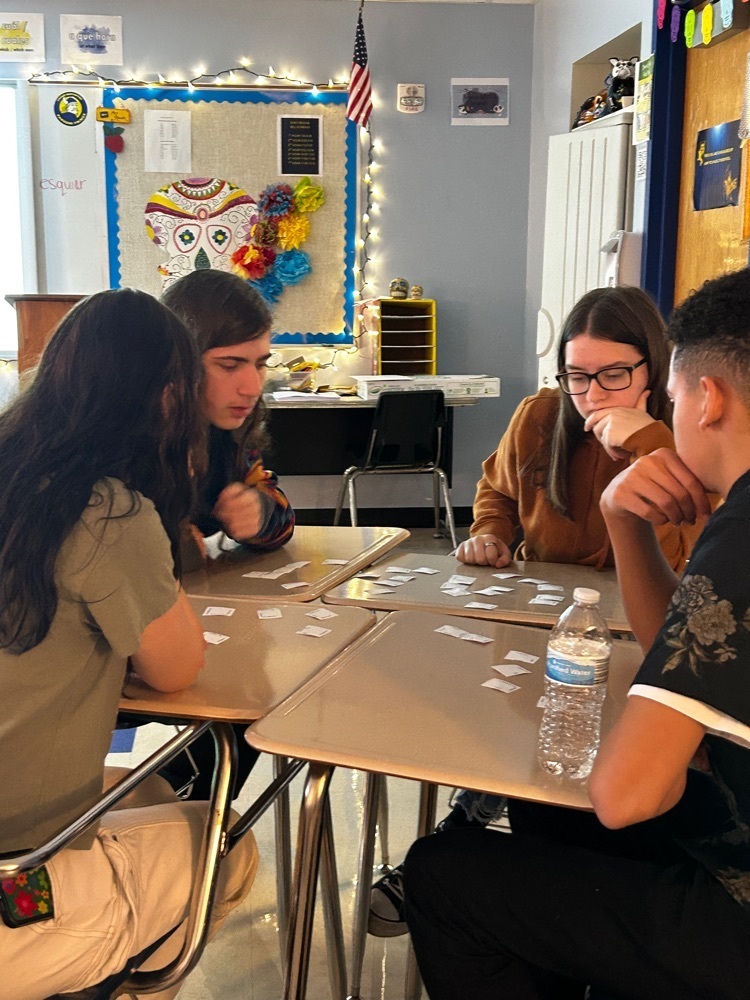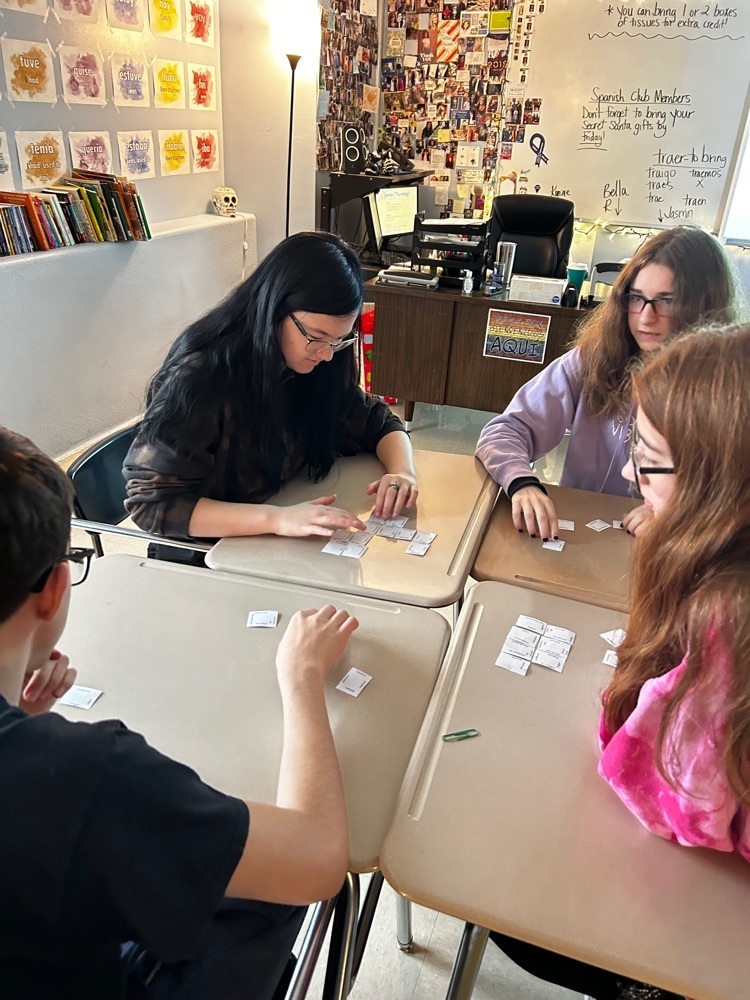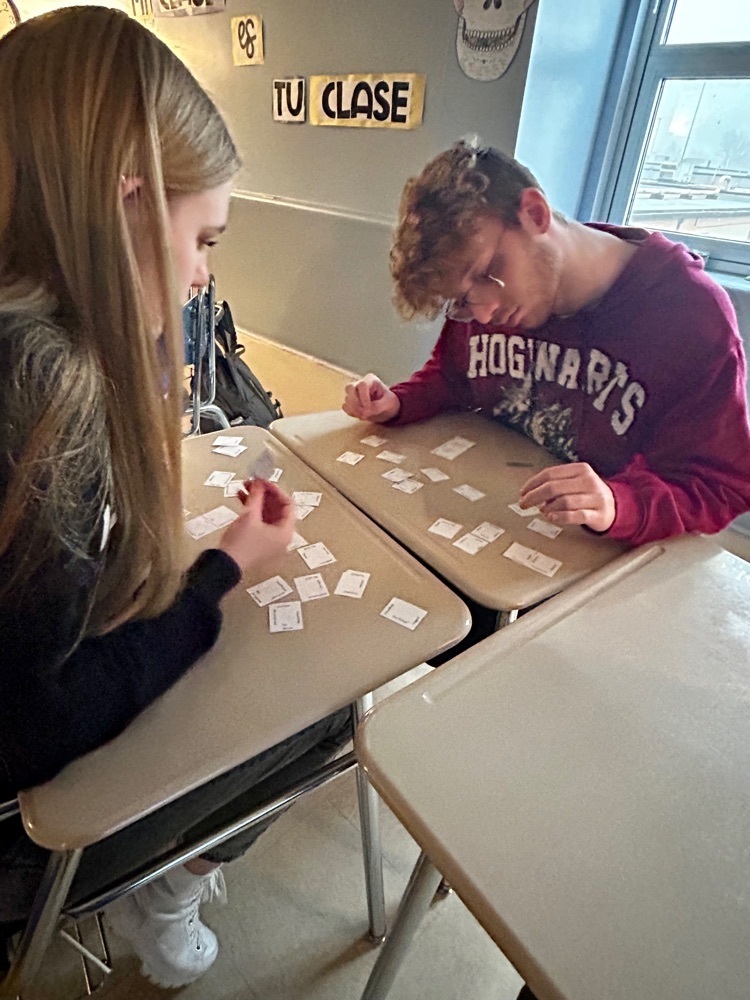 Norseman News and Viking News are celebrating a great semester with snacks today!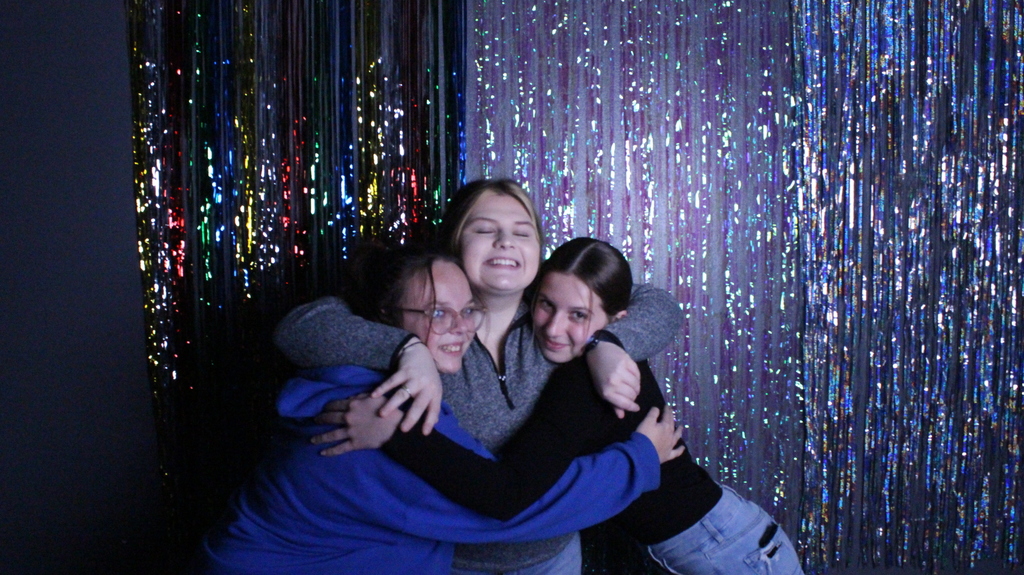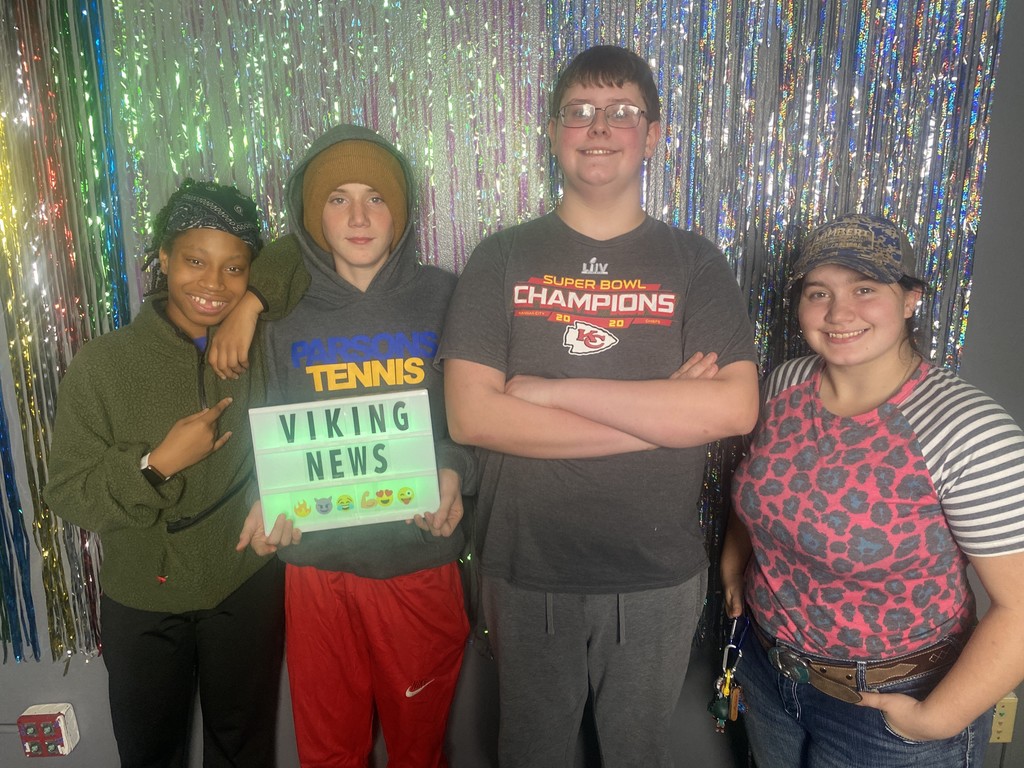 Senior Marion Ryan, is putting the finishing touches on his Walnut Table in Advanced Woodworking. He is using the Shaper Origin (handheld CNC router) to engrave his name and year on the table. Next up he plans on using Rubio Monocoat to finish it. Excellent work, Marion!